Lock Lock High Security Handle for Composite Doors (Lever/Pad)
Patented design makes the door impossible to open even if the lock is beaten
Sleek and modern slimline design
'Without cylinder' option available for smooth external styling
Strengthened body and curved grip make the handle difficult to remove or dismantle
Available in lever pad option
Choice of 6 colours
An innovation in door handle security
Find out why your existing door handles must be replaced...
Most burglaries happen when you're in
Meet your new lock
Click the video to Play
The Lock Lock is suitable for replacing handles on:
Protection even if your lock is beaten
We use a patented lock blocking technology that makes it impossible for the spindle to turn, even if your lock is attacked and beat. The door cannot be opened if the spindle doesn't turn.
Don't just lock it. Lock lock it.
Our unique handle has an intelligent failsafe in that you must pull the handle up to engage the hooks before the 'lock-block' switch can be activated. This ensures you can't forget to double lock the door every time the handle is used - easily done on traditional lever handles.
Get a grip
Its common knowledge that the lock is the first point of attack for intruders, and the first step in attacking this is to remove the handle from the outside by force. This is typically done by using mole grips to clamp onto the handles and wrench it off. Take a look at your existing handles - chances are they are square faced? Our handle has a curved finish which makes it very difficult to grip the handle with these tools and remove it.
A stronger handle
Almost 75% of burglaries in 2015 were through a door, so its clear that the strength of the handle is critically important to your safety. The Lock Lock's walls are 3mm thick, double that of conventional handles. The handle has hidden reinforced webs with it as well, whereas the majority of standard lever handles are hollow inside.
Built to last and weather the storm
A common problem with standard lever handles is a short lifespan for the coating - especially in coastal areas. Our chrome and gold finishes have two laters of copper and nickel, standard handles receive only one. Thats why our handle twice exceeds the normal 240 hour salt spray test for endurance.
Buy Now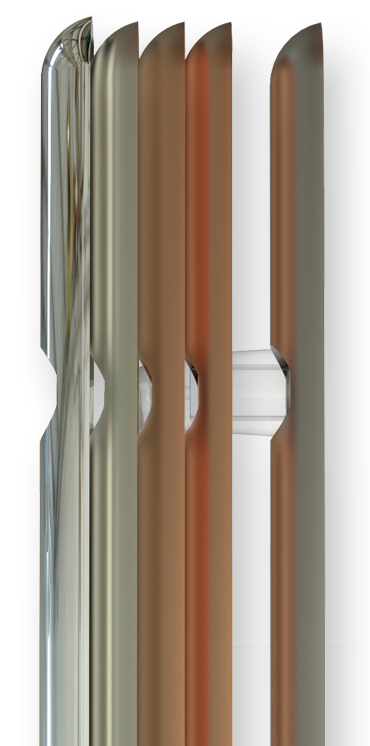 Double life,
Double coating
You get style that lasts twice as long with Lock Lock. The chrome and gold finishes are achieved with two layers of copper and nickel, while conventional handles have just one. That's why Lock Lock exceeds the normal 240-hour salt spray test for endurance – twice!
Buy Now
Colours to match your hardware
We offer the Lock Lock in all leading colour options, meaning you can replace your
existing handle without clashing with your other door hardware.

White

Gold

Chrome

Stainless Steel

Black
Perfect for doors you don't lock from outside

Certain doors don't require any locking from the outside, such as french doors, back doors or patio doors.
We offer a solid external version of the handle that not only disables access to the cylinder from the outside but gives a sleek, modern appearance.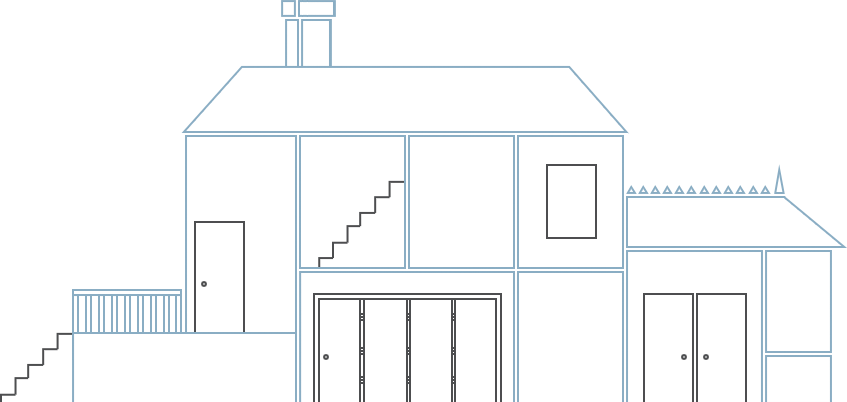 External styling options
Having an innovative security product doesn't mean you should sacrifice on style.
We offer choice of external options that allow you to choose whether the cylinder is visible.
If clean sightlines are a priority, our smooth external option has got you covered.
The choice is yours
For customer who don't want the door to be opened from outside with out a key, we offer a lever pad option.
This is perfect for replacing a traditional lever pad handle on your existing door.