Shed Security Bar
Solid handmade design that barricades shed doors and can withstand brute force attacks
Superb visual deterrent
Easy to fit with anti drill curved head coach bolts
Telescopic extendable design ensures fitment for all sizes
Pair with an Ultion padlock for ultimate security
Shed Security Bar protection
Ultimate security, for your garden shed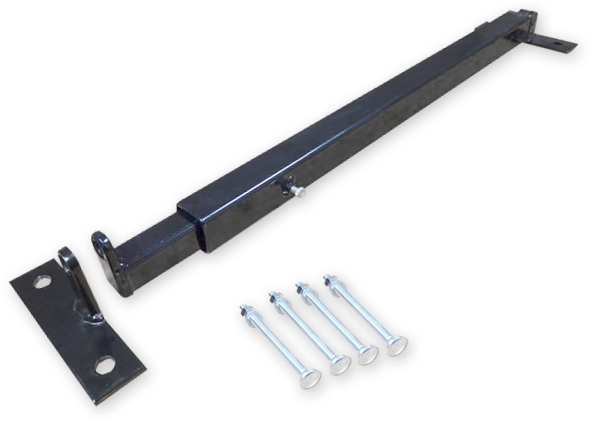 Why Do People Choose
This Shed Security Bar?
Unlike other shed security bars we have tested, the strength from this box section construction withstands the most ferocious of attacks. The anti-drill curved head coach bolts supplied are secured inside the shed to prevent its removal. Also customers who have bought the shed security bar with our padlock can have access to the shed using the house key rather than having to keep an extra key 'somewhere safe'!
How To Fit The Shed Bar
The telescopic extendable construction means that one size can nearly all shed door sizes. From our tests we recommend that the optimum position is a third of the way up the door.

Simply drill 4 holes at the same height in the wall of the shed either side of the door ensuring holes go through timber framing and fasten the nuts to the inside of the shed.