Ultion Key
Genuine Ultion key Cut, by Authorised Ultion Key Centre
Secure tracking and next working day delivery (if order placed before 1PM)
just let us know your code, and we do the rest,
POA
What is POA?
All our Ultion products are POA (price on application), due to the high security and sensitivity of your information, your request will be individually handled and validated by a member of our team. Who inturn will send a bespoke quote complete with a secure link to complete your purchase online.
Euro Secure - your licensed
Ultion key centre
What a licensed key centre offers
Euro Secure only offers genuine Ultion products
As a licensed key centre you are guaranteed that all of our products are genuine - beware of high street key cutters or unlicensed online sellers who are using non genuine key blanks.
We protect your data...
256
Military grade
Encryption
Euro Secure are Unique in that your details once entered onto our website are protected with 256 Data Encryption, in simple terms that Military Grade Security.
Each key we sell has a Unique Secure Algorithm
As a Genuine Ultion Key Centre, Euro Secure has unique access to a proprietary Algorithm to decrypt your key code to create the exact precision cutting pattern for your lock. Getting it right first time, every time.
How to spot a genuine
Euro Secure Ultion Key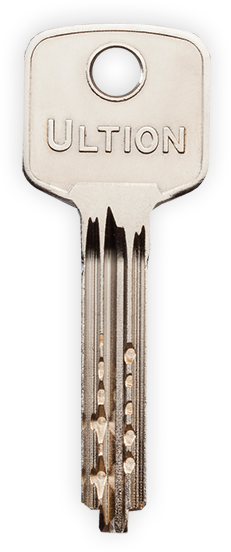 Invalidating your warranty
If you don't see the Ultion logo embossed on your key, don't put it in your lock. It could break your your lock, invalidating your warranty!
Embossed logo
Every genuine Ultion key is embossed with our logo so you know when you're getting the real thing.
Unique Key Algorithm
Ridges and contours are in precisely the right place to prevent you accidentally triggering 'lock down mode' which can happen with imitation keys.
Our Ultion orders are Securely tracked
Your orders are sent securely using DPD giving complete control and security for your keys and locks. From the moment they leave us, you can see exactly where they are, placing you in control.
Direct to your door
Our secured direct delivery means we will tell you to within 15 mins when your Ultion products will be delivered. Deliveries are in blank packages for your peace of mind.
Fake keys will invalidate
your £1000 guarantee
In the rare event an issue arises with a lock, its usually caused by a non genuine key that has damaged or compromised the lock. Any such callout would be costly and instantly invalidate your warranty, so make sure you always choose a licensed Ultion key centre.
Choosing to go to an unlicensed key cutter puts your lock and your home at risk from:


Broken Lock


Money Wasted


Locked Out


Guarantee Lost
As an authorised
Ultion Key Centre we offer:
Protect your whole
home with just one key
Our complete Ultion Home Defence System, offers you the choice
to protect every lock in your home using the same key.

One Key for your:
Garage Door
Front Door
Back Door
Patio Door
Conservatory
Shed

Read more
Ultion Upgrades
Key Rings, key caps and
Night bring key caps
We offer a range of upgrades for your Ultion lock, including the popular bluetooth keyring that lets you find a lost key or phone!